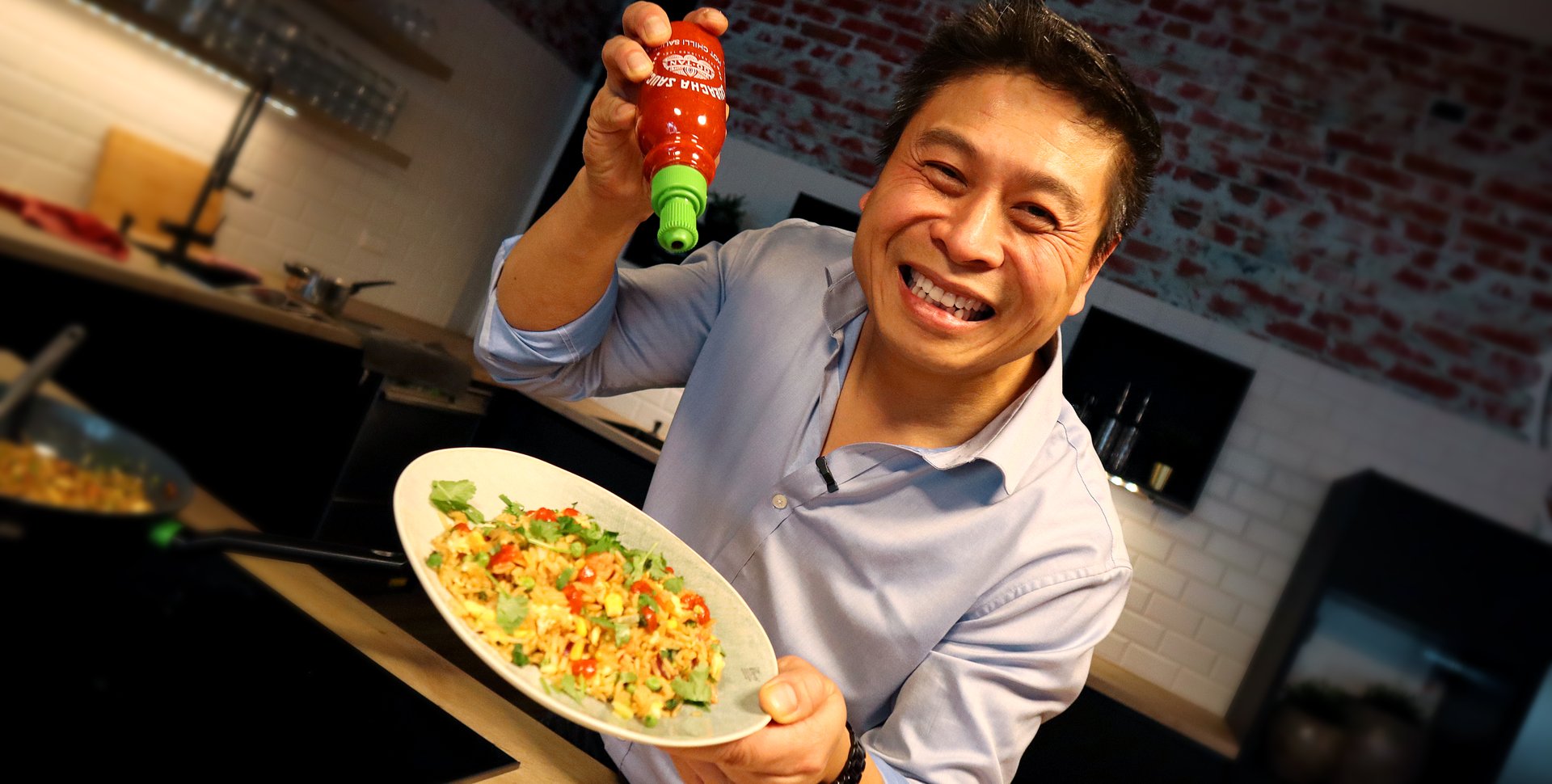 Ingredients
400 g cooled cooked rice (preferably from yesterday)
2 tsp Go-Tan minced garlic • 3 eggs, beaten
150 gr corn kernels
150 g peas (from frozen, cooked for 4 minutes)
2 carrots, thinly sliced ​​• 1 spring onion, sliced
1 red onion, chopped
2 tbsp Go-Tan Fish Sauce
2 tbsp Go-Tan Ketjap Manis
100 to 200 gr Norwegian or wok shrimp
juice of 1/2 lime
splash of oil
Black pepper to taste
Fresh coriander for garnish (optional)
Sriracha or Sweet Chilli Sauce for up-spicing p.p. (optional)
Preparation
Put the eggs in a pan without oil and stir fry the eggs for half a minute on high heat so that it remains soft and fluffy.
Stir or cut it a little 'loose' and then set aside.
Heat a pan with a dash of oil and add the spring onion, red onion, carrot. Stir fry for a minute.
Add the prawns, minced garlic and the rice. Add the corn and peas and mix well.
Season with the fish sauce (salty), Ketjap Manis (sweet), black pepper (punch) and lime juice (sour).
Continue to stir well over medium heat, preferably at least 5 – 8 minutes, so that the rice is nicely browned and all the flavors develop nicely together.
Turn the heat down if it starts to burn.

tir in the scrambled eggs.
Serve and garnish with some coriander if desired.