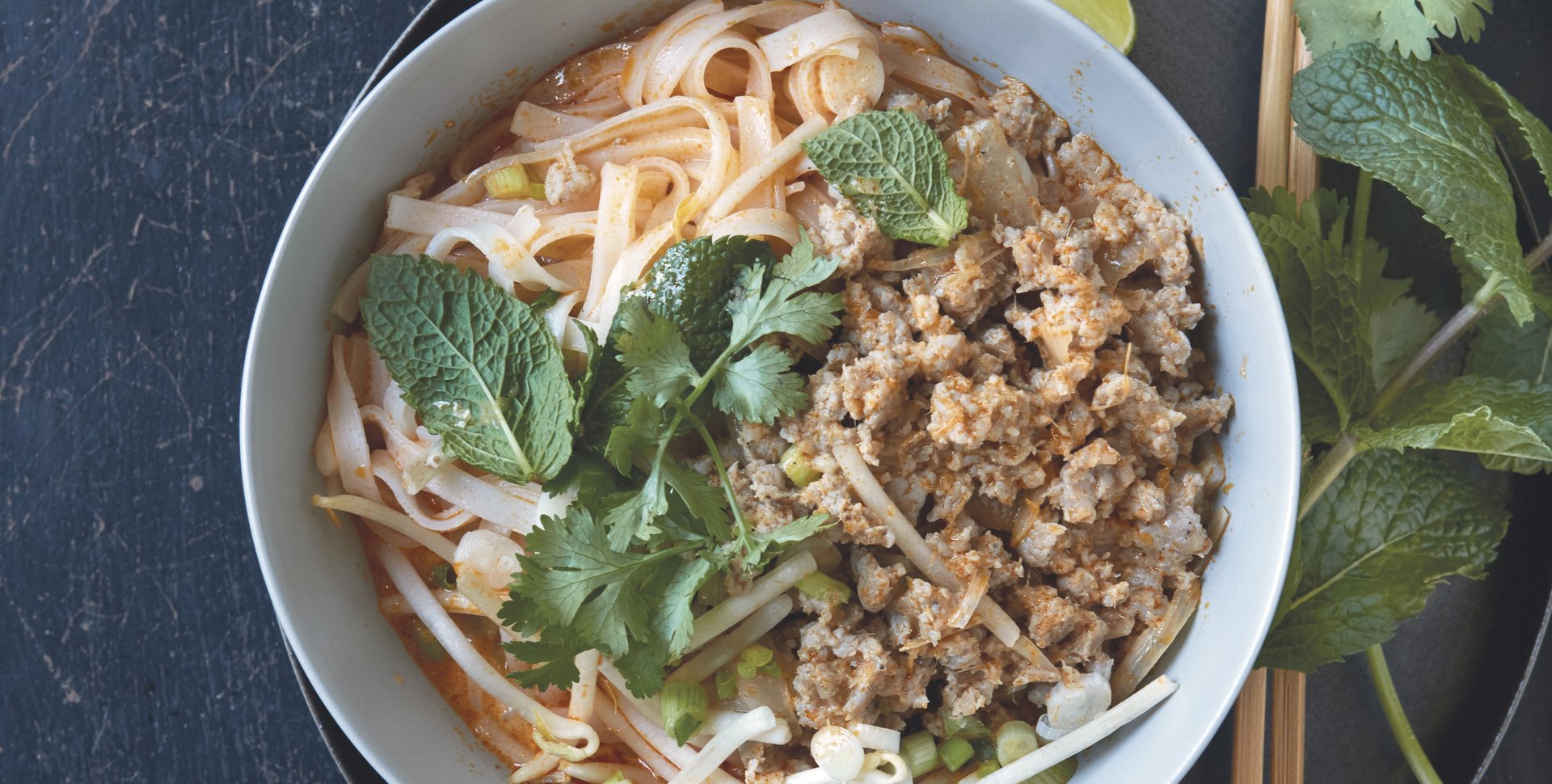 Ingredients
For the soup:
600g minced pork (belly, shoulder) or plain sausage meat
800ml Go-Tan Coconut milk
80gr brown sugar
80-100 gr red curry paste, to taste
5 stems of lemongrass
4 shallot
6 tbsp Go-Tan Wok oil
6 tbsp Go-Tan Nuoc Mam (fish sauce)
½ tsp salt
To garnish:
750gr rice noodles
250gr mung bean sprouts
½ bunch spring onions, sliced
leaves of ½ bunch mint
½ bunch coriander
Method
In a saucepan, fry the shallots in hot oil. Add the curry paste and cook for 2 minutes whilst stirring. Then add the meat and the lemongrass, sliced diagonally. Stir vigorously. When the meat is almost cooked, add 50 cl water. Then add the sugar, salt and nuoc mam. Bring to a simmer and cook gently for 10 minutes.
Add the coconut milk and simmer for 15 minutes. Taste and add more seasoning if needed - note that the soup has to be really flavoursome to serve with the noodles.
Bring a pan of water to the boil and cook the noodles, a few at a time, according to the instructions on the packet. Remove the noodles with a slotted spoon and divide them into bowls. Add the hot soup immediately so that the noodles do not stick to each other. Sprinkle over spring onions, chopped herbs and mung bean sprouts.