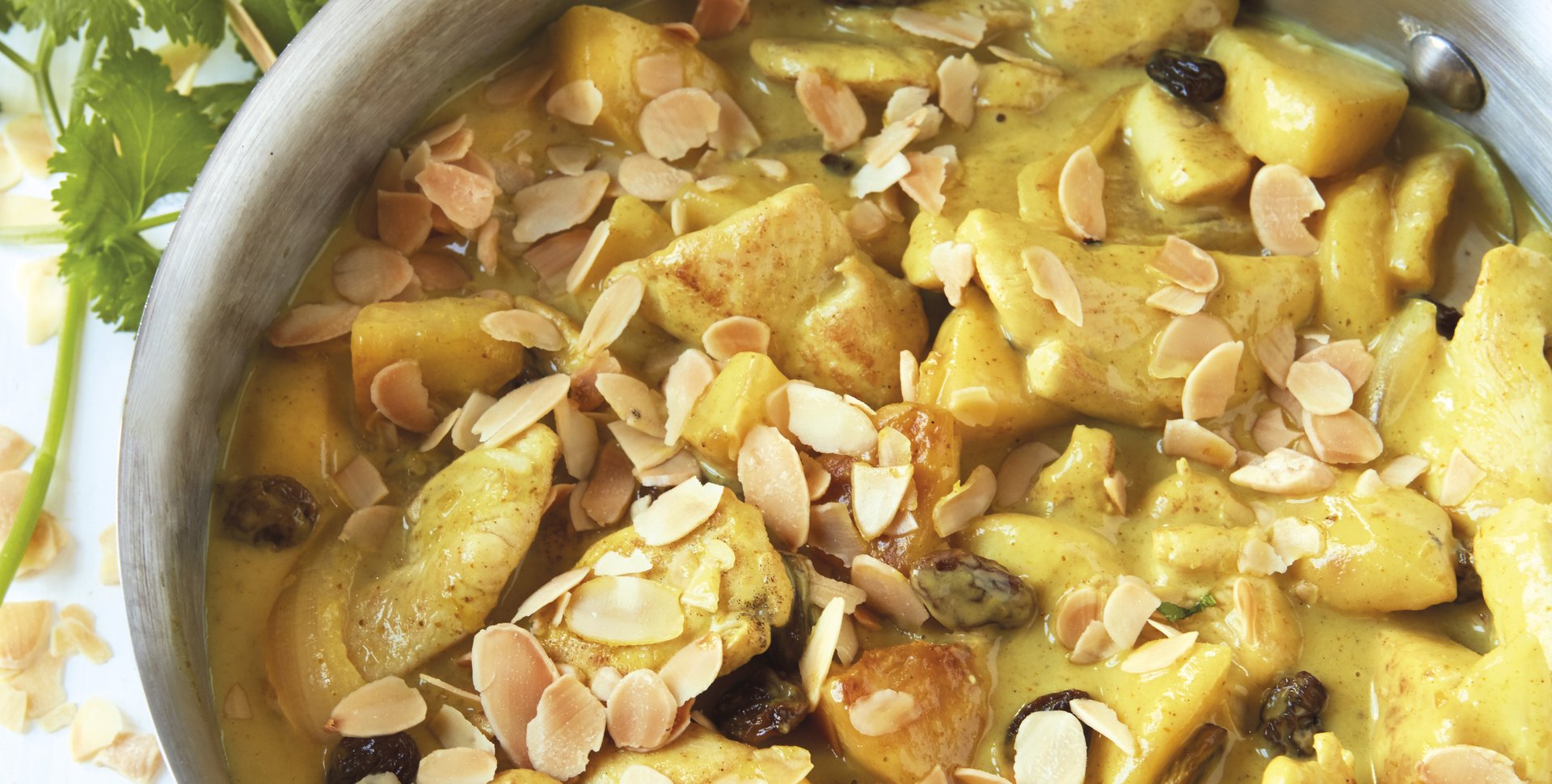 Chicken, potatoes and raisins
Ingredients
400g chicken breasts, cut into even-sized chunks
2 small potatoes, cut into large cubes
1 large onion, sliced
30g flaked almonds
60g raisins
½ bunch coriander
1 bottle Go-Tan Original Wok Mild Curry sauce
200ml Go-Tan Coconut Milk
3 tbsp Go-Tan Wok oil
Method
Pre-heat the oven to 160°C (gas mark 5-6) and roast the flaked almonds in the oven for 10 minutes. Set aside.
Prepare the chicken and vegetables.
Heat a wok or frying pan. Add the oil and quickly fry the chicken until golden. Add the onion and cook for 5 minutes. Add the potatoes and raisins. Add the curry sauce and coconut milk.
Simmer for about 10 minutes. Check ifthe chicken and potatoes are cooked. Remove from the heat and add the roasted flaked almonds and a few coriander leaves.
Serve with basmati rice, vermicelli or couscous.