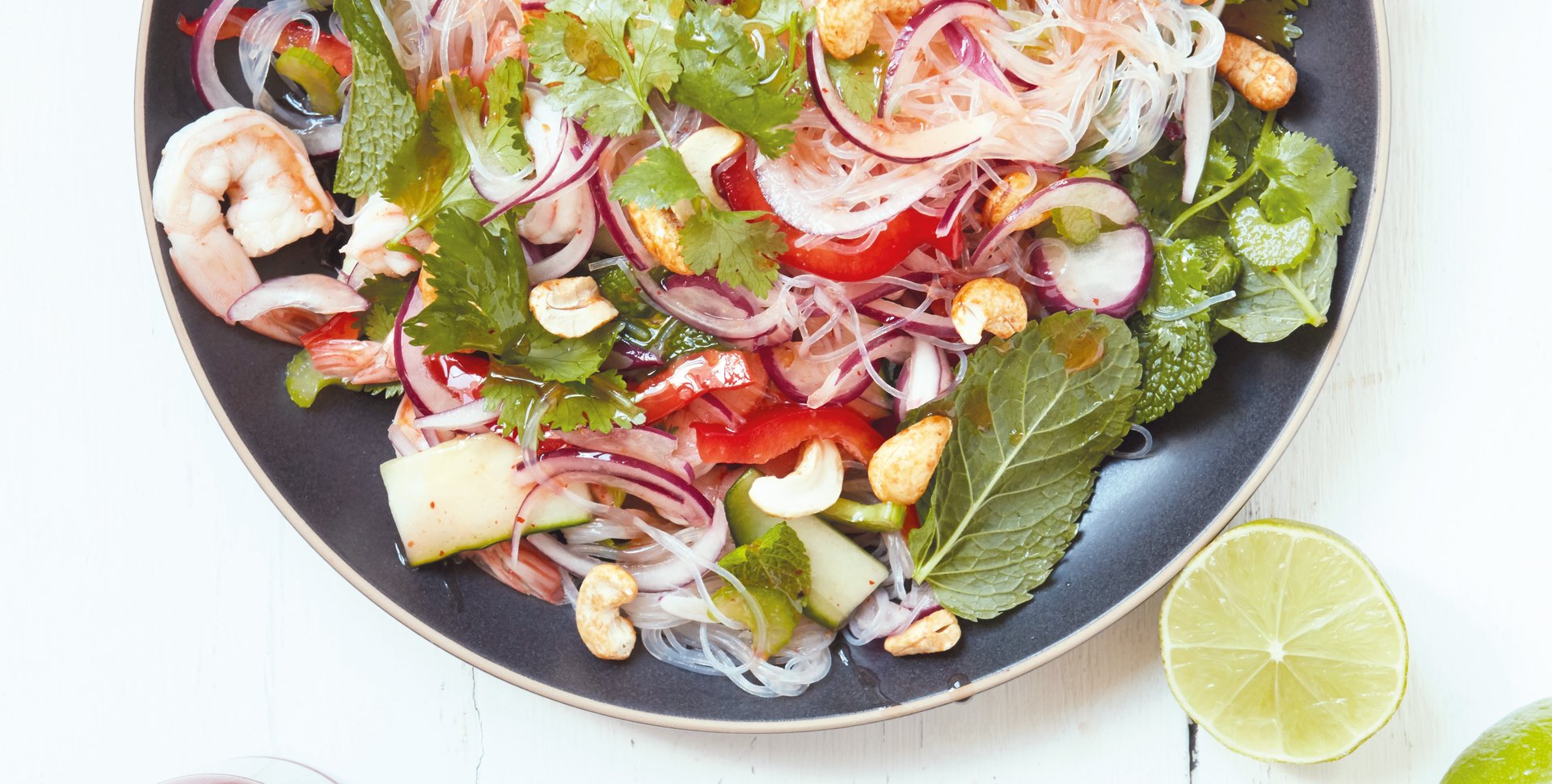 Thai salad with prawns and vermicelli
Ingredients
250gr frozen prawn tails, shelled
100gr Go-Tan Soe-oen Vermicelli
½ cucumber, sliced
½ red pepper, sliced
1 small red onion, sliced
1 celery stalk, sliced
leaves of 5 sprigs of mint
leaves of 6 sprigs of coriander
60gr cashew nuts
For the sauce
1 lime
5 tbsp Go-Tan Sweet Chilli Sauce
3 tbsp Go-Tan Nuoc Mam (Fish Sauce)
1 small tbsp Go-Tan Sriracha sauce (to taste)
Method
Cut open the back of the prawns and de-vein if necessary. Rinse the prawns, add salt and keep chilled.
Wash and prepare all the vegetables. Squeeze half the lime and mix all the other ingredients with the sauces and lime juice. Set aside.
Bring a pan of water to the boil. Add the prawns. As soon as they start to curl, drain them and set aside.
Cook the vermicelli according to the instructions on the packet. Drain them and mix with the sliced red onion. Gradually add the prawns, vegetables and the sauce, a little at a time. Mix, taste and if needed, add more sauce and more lime juice.
Add the herbs and cashew nuts.
Serve immediately.