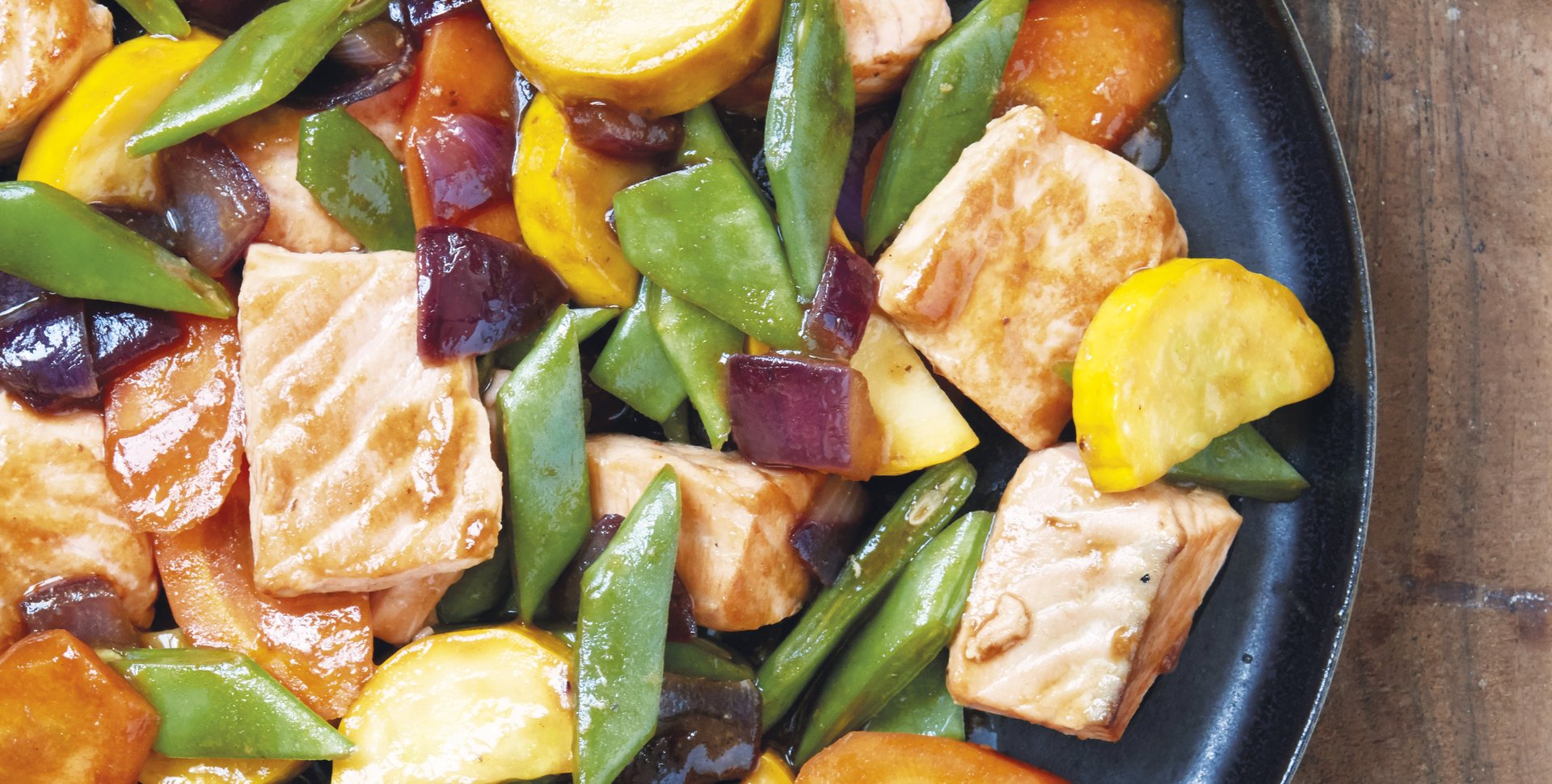 Salmon with crunchy vegetables
Ingredients
400g salmon fillets, skin removed
200g runner beans, cut diagonally (1.5cm)
1 carrot, cut diagonally (4mm)
1 courgette, cut in half circles (7mm)
1 small red onion, sliced or diced
120ml Go-Tan Original Wok Soy Sesame sauce
3 tbsp Go-Tan Wok oil
Method
Cut the salmon into large chunks and chop the vegetables.
Heat a frying pan (preferably flat-bottomed). Add 1 tbsp oil and fry the chunks of salmon on a high heat until browned. Set aside.
Wipe the pan and heat the rest of the oil. Add the carrot, onion and runner beans and cook for 3 minutes. Add the courgettes for about 2 minutes. Taste to check if they are cooked. Cook for longer if needed.
Add the sauce and the salmon and cook for 1-2 minutes - this should be enough time to re-heat the salmon and bind all the ingredients. Serve immediately.
To keep the runner beans lovely and green, blanch them for 30 seconds in salted, boiling water. Drain, plunge them into cold water and drain again.