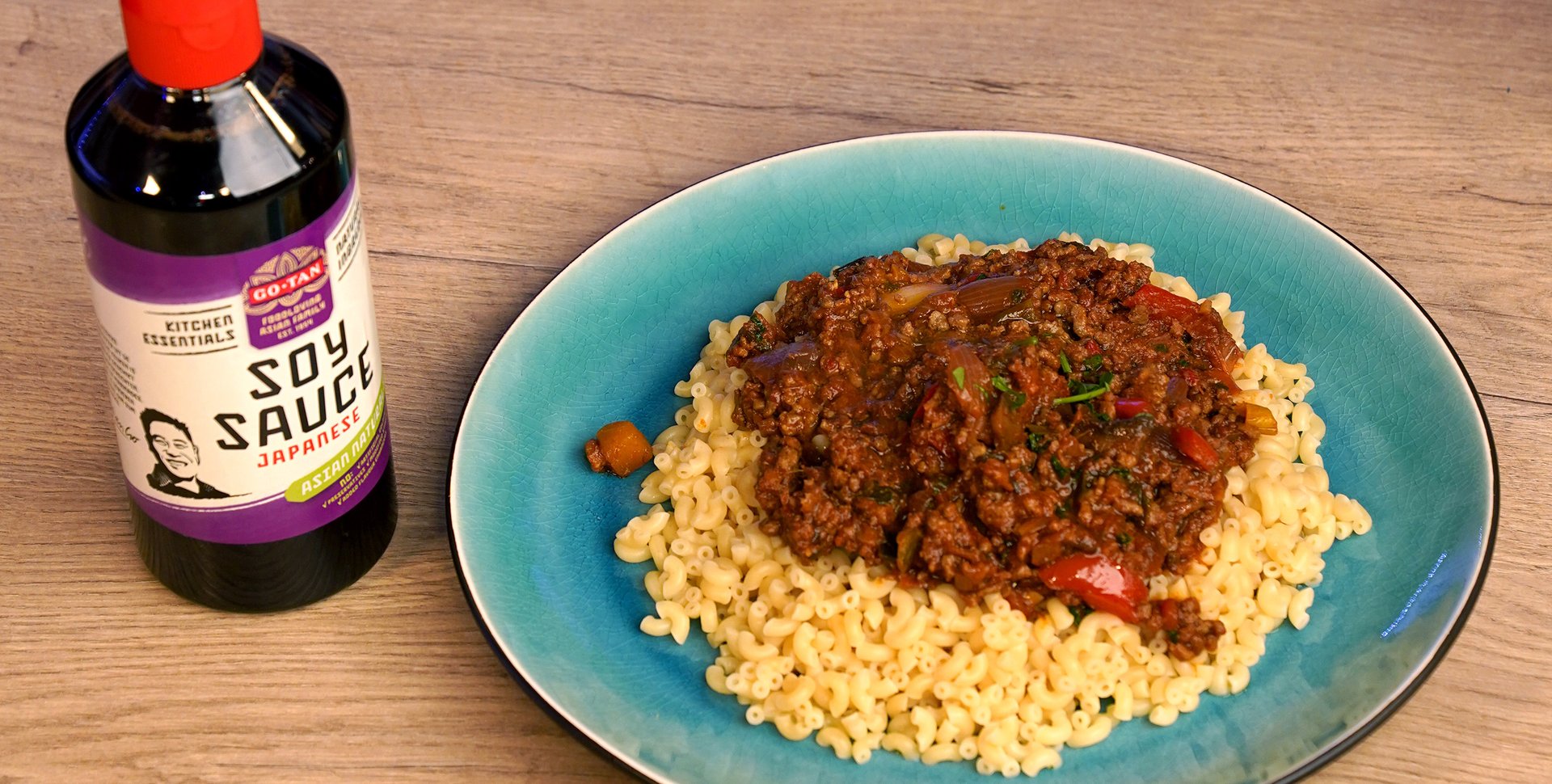 Ingredients
175 gr minced beef
175 g macaroni
2 tbsp Go-Tan soy sauce (from 500ml bottle or 145ml bottle)
1 onion, finely chopped
1 garlic clove
200 g leeks, cut into rings
1 bell pepper, cut into strips
3 vine tomatoes, cut into wedges
1 tsp basil
Preparation
Cook the macaroni according to package directions.
Heat some oil in a pan and fry the onion for about 2 minutes.
Add the minced meat and fry it loose.
Add the vegetables and fry them for about 2 minutes.
Stir in the tomato paste and add the soy sauce
Bring everything to the boil and let the sauce simmer for about 3 minutes.
Taste and add if necessary more soy sauce.
Drain the macaroni and serve with some basil.