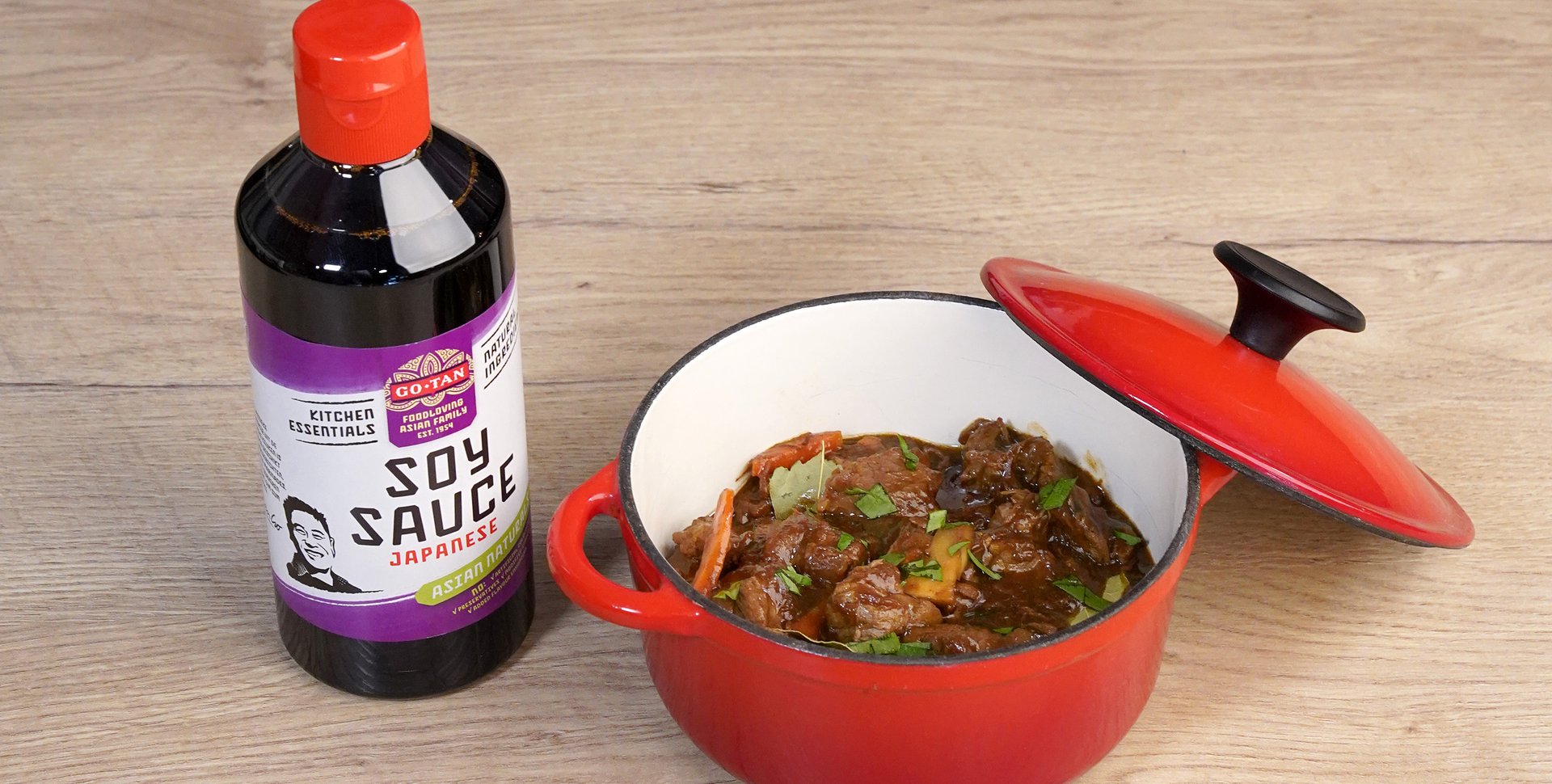 Richard's Boeuf Bourguignon
Ingredients
700 g beef steaks, cut into 2 cm pieces
3 onions, cut into rings
1 carrot, cut into slices
4 cloves of garlic
750 ml red wine
4 tbsp Go-Tan soy sauce (from 500 ml bottle or 145 ml bottle)
1 can of tomato puree
3 bay leaves
30 g fresh parsley
250 g mushrooms, cut into wedges
320 g silver onions
2 sprigs fresh thyme
Preparation
Fry the onion and carrot for a few minutes.
Stir in the tomato puree and cook for 1 minute.
Lower the heat and pour the wine into the pan.
Add the soy sauce, garlic, bay leaf and thyme.
Let the beef bourguignon stew on a low heat for at least 3 hours with the lid on the pan.
Stew the mushrooms and silver onions for about 15 minutes at the end.
Taste to see if the meat is tender enough and season with pepper and some more soy sauce.
Serve with some parsley.