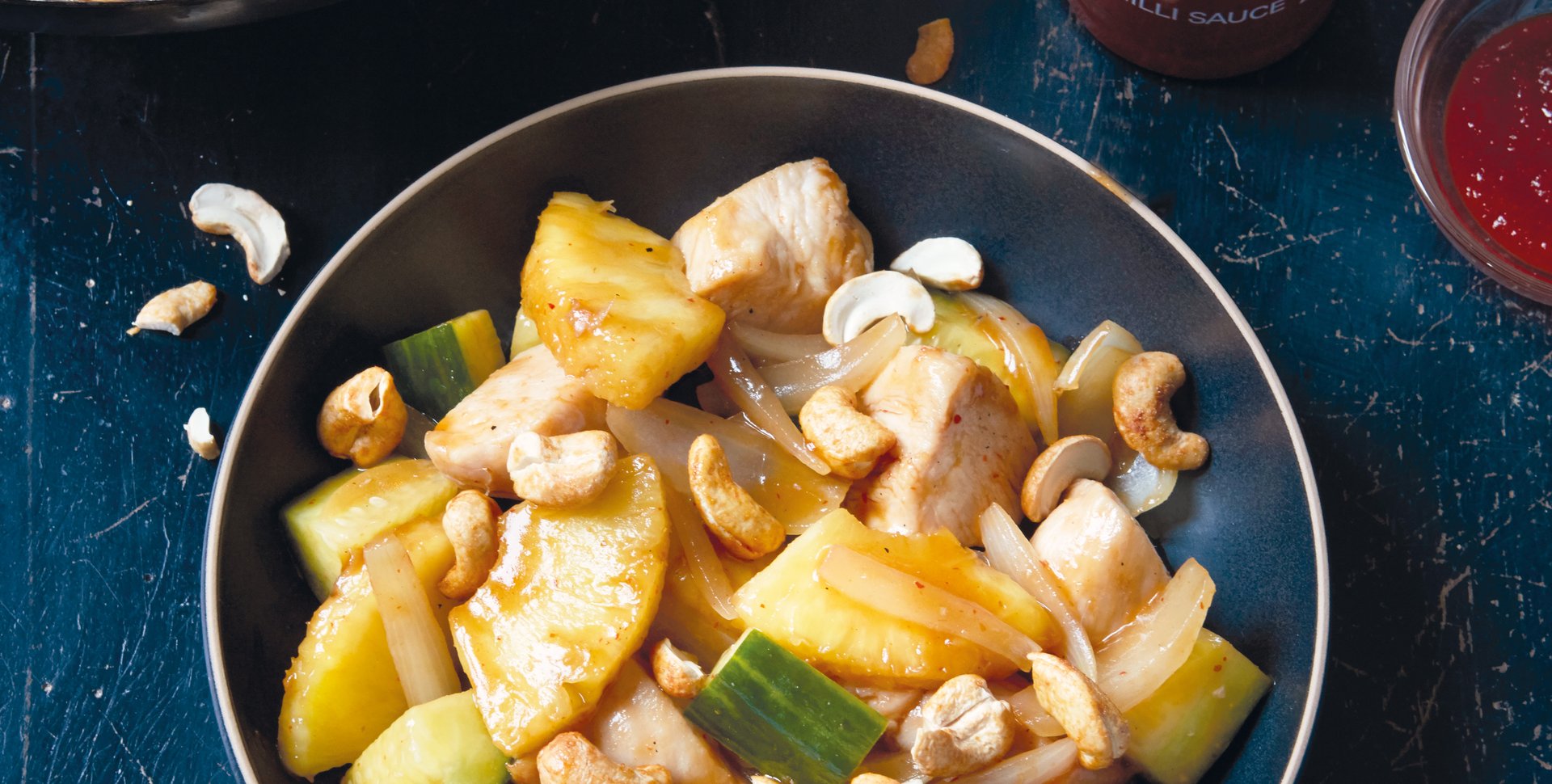 Chicken with honey and Sriracha
Ingredients
500g chicken breasts, cut into cubes
½ cucumber, cut into 3cm chunks
½ pineapple, cut into even-sized pieces  
1 small onion, cut into 8 pieces
1 large tbsp honey
3 tbsp soy sauce
1 to 2 tbsp (to taste) Go-Tan Sriracha Sauce
juice and rind of ½ lemon
50g cashew nuts
1 tbsp cornflour
4 tbsp Go-Tan Wok oil
Method
In a bowl, mix the honey, soy sauce, Sriracha and lemon rind and juice.
Mix the cornflour with 5 cl water. Heat a wok or frying pan and add the oil. Add the chicken. As it starts to cook, add the onion. Stir and add the sauce. Bring to the boil. Stir the cornflour and water and add it gradually to the wok until you get the consistency required. Don't add it all at once. Stir, then add the cucumber and pineapple. Cook for 2 minutes. Taste and add more seasoning if needed.
To serve, sprinkle over the cashew nuts.
Serve with white rice.