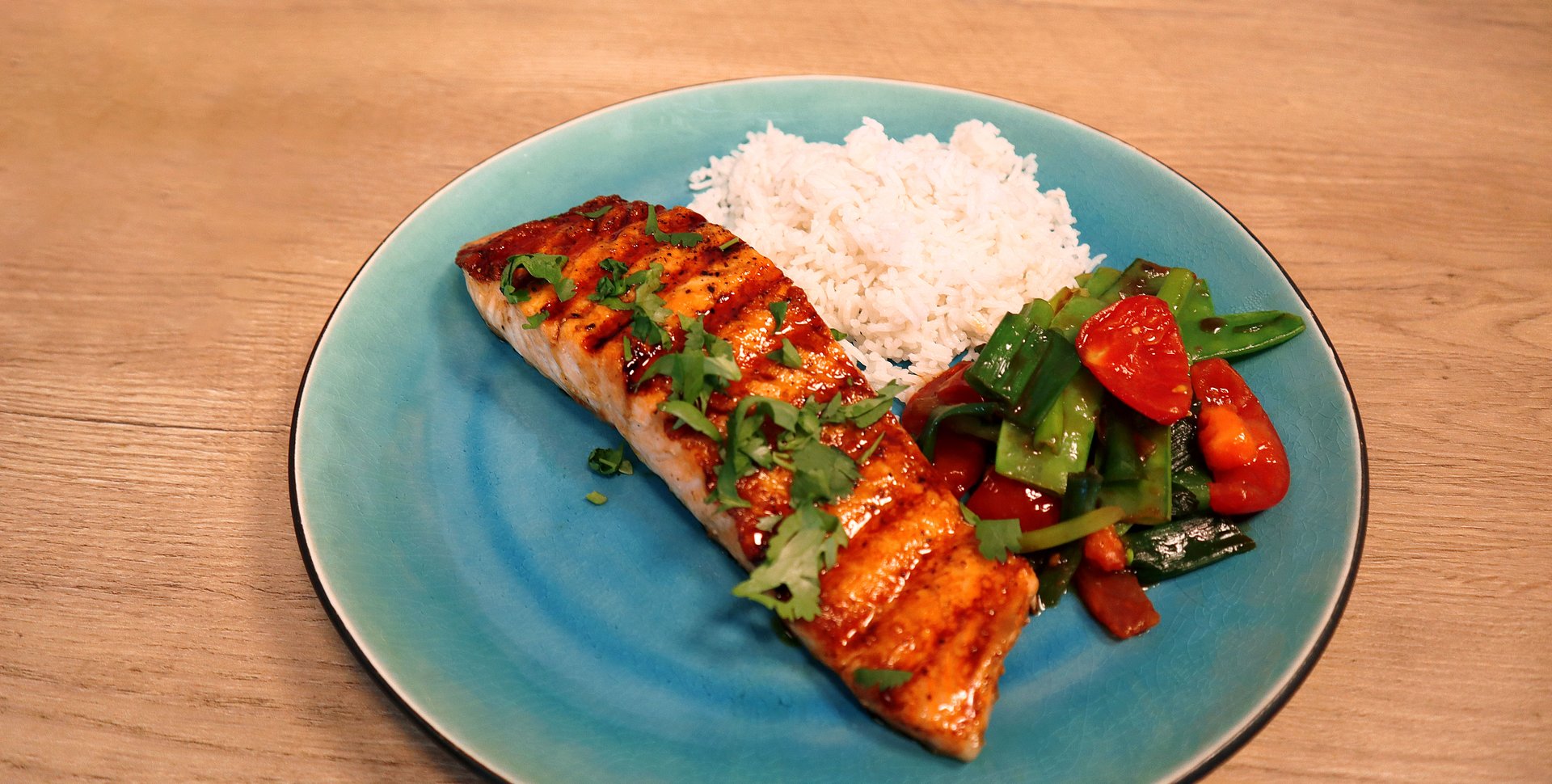 Ingredients
2 salmon fillets
2 tbsp Go-Tan Soy Sauce
2 tbsp Go-Tan Oyster Sauce
2 tomatoes, quartered
100 gr snow peas
1/3 leek, thinly sliced
splash of oil
Fresh coriander for garnish (optional)

Necessities

Grill plate or grill pan
brush
wok pan
Preparation
Put the coconut rice on, see https://www.youtube.com/watch?v=BdGtr105ZgU&t=21s
Heat the grill (pan) with a dash of oil and place the salmon fillets on the grill.
Mix the soy sauce and oyster sauce in a bowl.
Brush the top of the salmon fillets with the mixture using a kitchen brush.
Grill the salmon for about 6 minutes. Turn halfway through and coat the top again with the mixture.
Meanwhile, put a dash of oil in a wok and add the vegetables.
Keep stirring everything well. After 2 minutes, add a dash of soy sauce and a dash of oyster sauce.
Heat through for another half minute.
Serve the salmon with the coconut rice, stir-fried vegetables and some coriander leaves as a garnish.