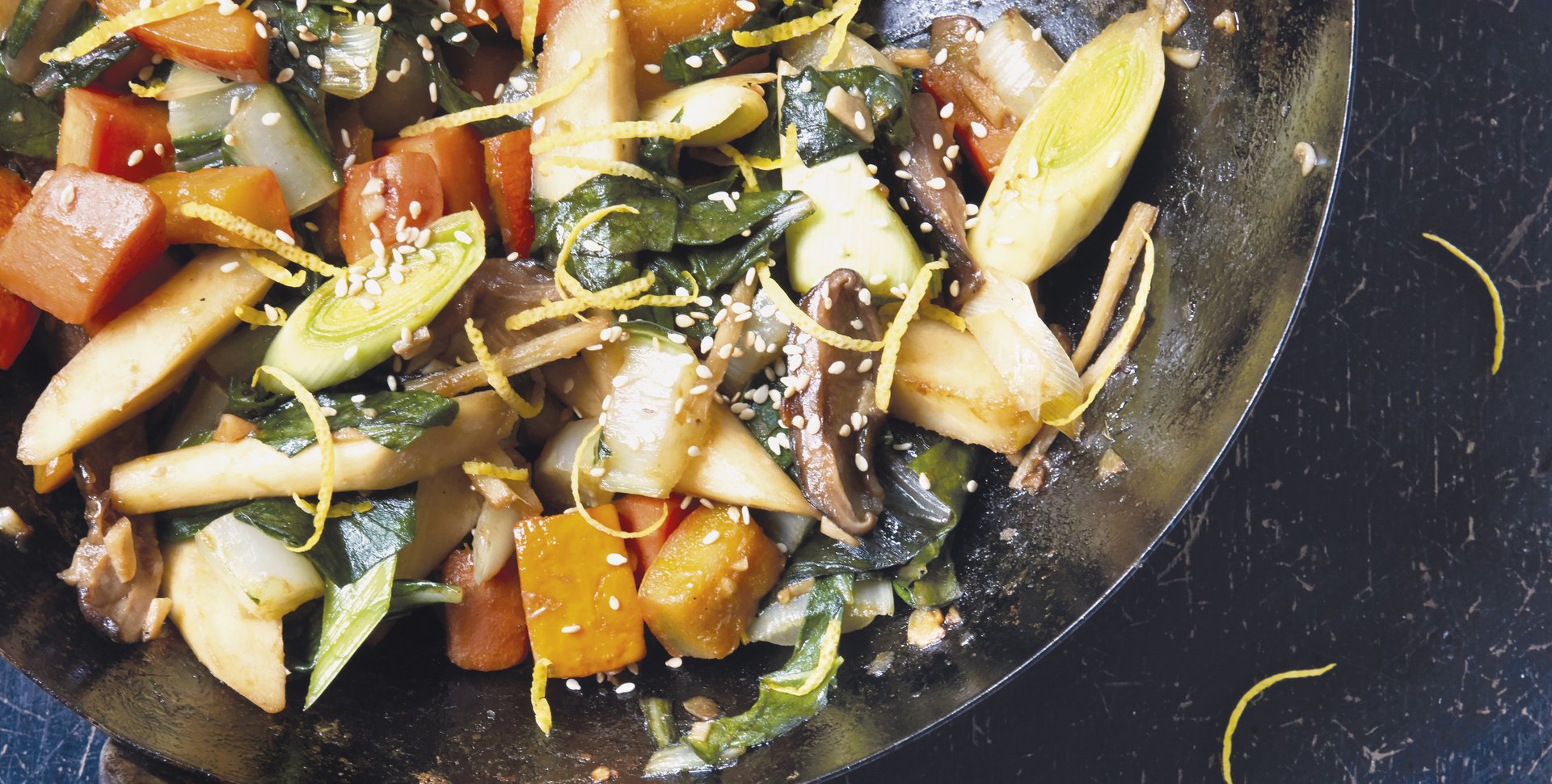 Ingredients
1 leek, sliced diagonally, 0.5 cm
2 small parsnips, cut into 0.5 cm slices
½ sweet potato, cut into cubes (1.5 cm)
½ squash, cut into cubes
1 small bunch chard, sliced (1.5 cm)
6 shiitake or button mushrooms, sliced
60g ginger, cut into julienne sticks
4 cloves garlic, sliced
2 tbsp Go-Tan Oyster Sauce
1 tbsp Go-Tan Soy sauce
4 tbsp Go-Tan Wok oil
1 tbsp Go-Tan Sesame oil
1 organic lemon
Freshly ground pepper
Sesame seeds (optional)
Method
Wash, peel and chop the vegetables. Don't cut the pieces too large. They should all be more or less the same size.
Heat a wok or frying pan and add the vegetable oil. Fry the garlic and ginger for a few seconds and then add the mushrooms, squash, sweet potato, parsnip and the white parts of the chard for 5 minutes.
Add the sauces and stir. Add the pepper. Then add the leek and the green of the chard. Cook for 2 minutes.
Taste to check the seasoning and that everything has cooked. You can add a very small amount of water if needed. Remove from the heat and add the sesame oil, lemon rind and a splash of lemon juice. You can also scatter toasted sesame seeds over the vegetables, if you wish.
Serve the vegetables with couscous or quinoa.