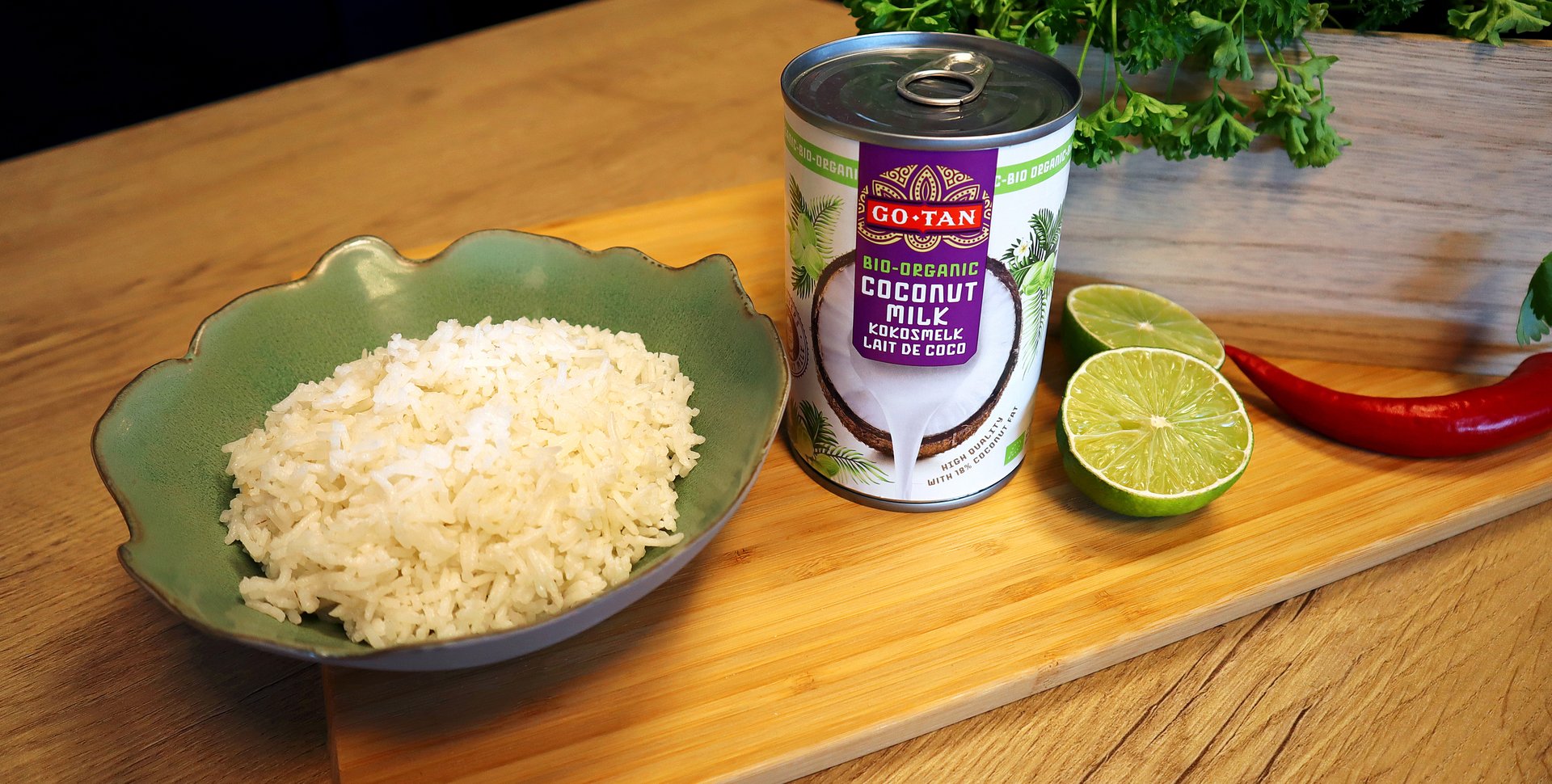 Ingredients
400 gr rice
400ml water
100 ml Go-Tan coconut milk
Preparation
Rinse the rice well with cold water.
Add the 400 ml water to the rice and in the mean time shake the coconut milk well.
Add the coconut milk to the rice.
Let it cook on high heat for 6 minutes
Turn the heat to low and let it cook for another 12 minutes.
Stir it all well
Let stand for a few minutes with the lid half on.
And serve it!