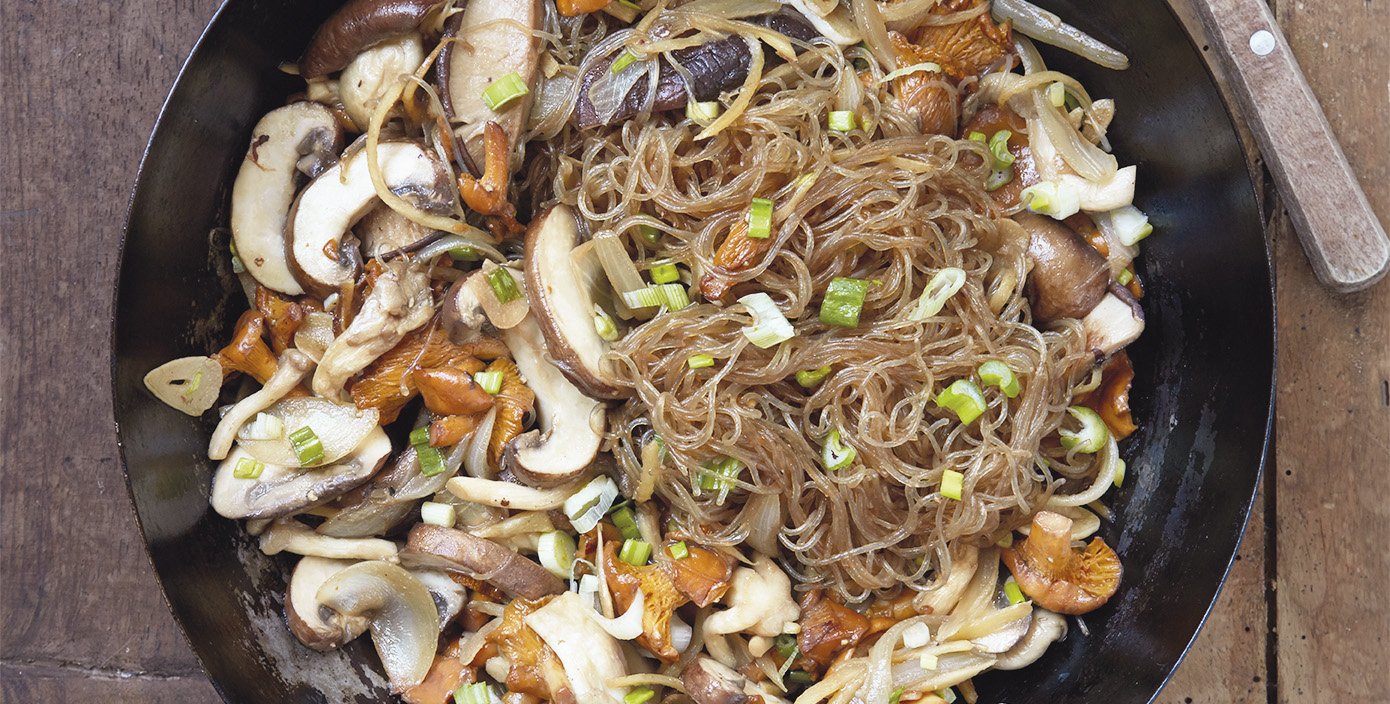 Ingredients
100gr Go-Tan Soe-oen Vermicelli
1 onion, sliced
6 shiitakes mushrooms
300g chanterelle mushrooms
200g button mushrooms
4 cloves garlic, sliced
60gr ginger, cut into julienne sticks
3 tbsp Go-Tan Oyster sauce
2 tbsp Go-Tan Soy sauce
5 tbsp Go-Tan Wok oil
Freshly ground pepper
Method
Soak the vermicelli in a bowl of cold water. Peel and slice the garlic. Peel and cut the ginger.
Clean all the mushrooms. Cut the button and shiitake mushrooms into medium-sized slices. Cut the chanterelle mushrooms into bigger slices. When the vermicelli are rehydrated, drain them.
Heat a wok or frying pan. Add the oil and then the onion, garlic and ginger. Cook for 1 minute and then add all the mushrooms. Fry at a very high heat for 3 minutes. Add the sauces and the drained vermicelli. Stir, add pepper and cook for about 5 minutes. Taste to check the seasoning and that the vermicelli are cooked. If needed, add more seasoning and/or cook for longer. If the vermicelli are not soft enough, add a very small amount of water and cook for a little longer.
Sprinkle with finely sliced spring onions, if you wish.