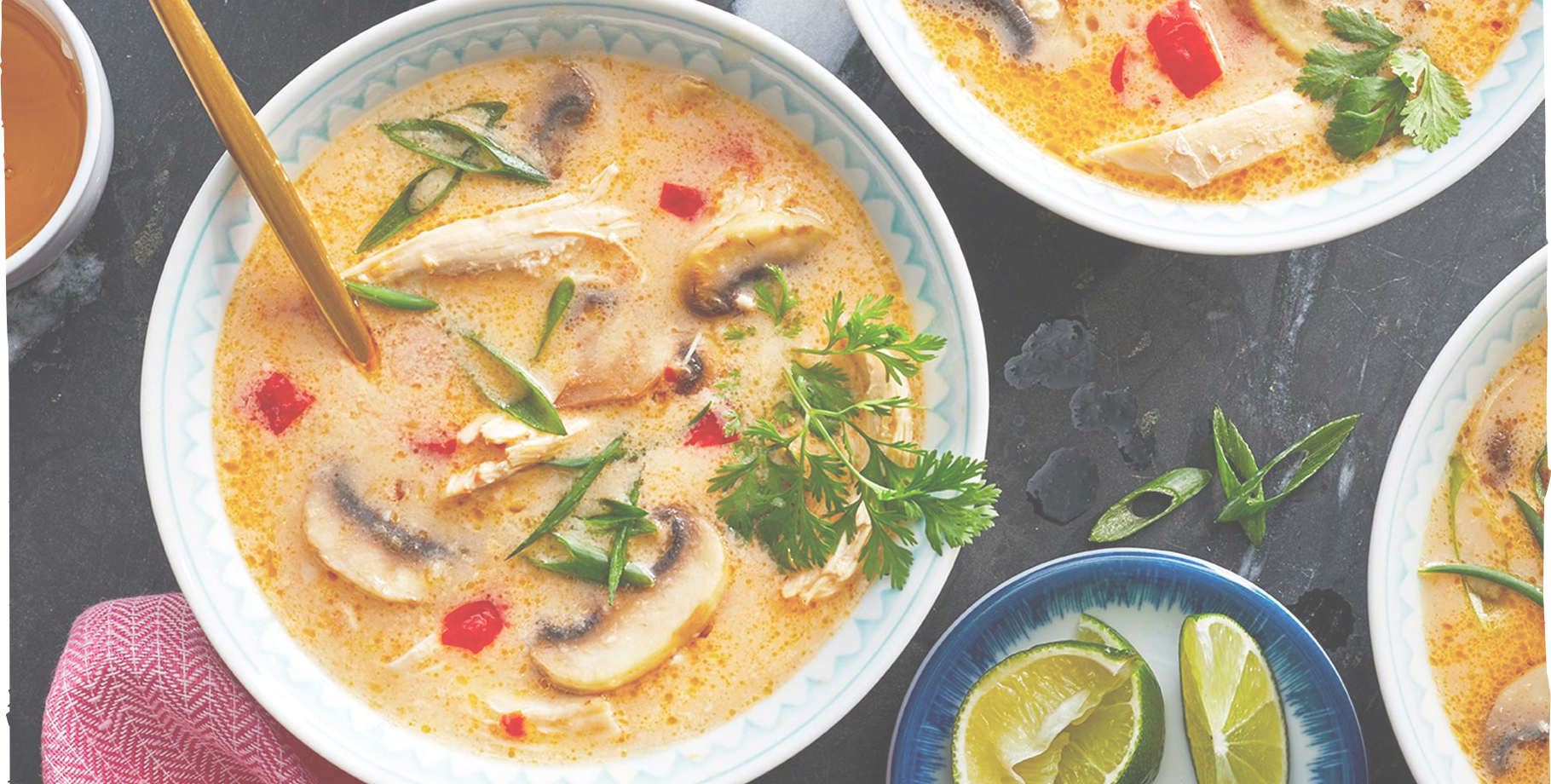 Ingredients
1 chicken stock cube
1 liter of water
1 bottle of Go-Tan Asian Naturals Wok sauce Red Curry
1 can Go-Tan coconut milk Bio-Organic (400 ml)
200 g chicken breast, cut into thin strips
2 teaspoons Go-Tan chopped garlic
1 red tomato, cut into narrow wedges
2 spring-onion stems, cut into rings
2 teaspoons sugar
Ground pepper to taste
Preperation
Fruit Go-Tan Asian Natural Wok sauce Red Curry and chopped garlic with a dash of Go-Tan Wok oil or sunflower oil.
Deglaze with the chicken stock and water and then add the coconut milk. Let the soup get hot.
Cook the chicken breast, tomato and scallion in the hot soup.
Pour the soup into bowls and garnish with some torn coriander and a dash of coconut milk.
Make the Red Curry Soup a bit spicier with a dash of Sriracha.