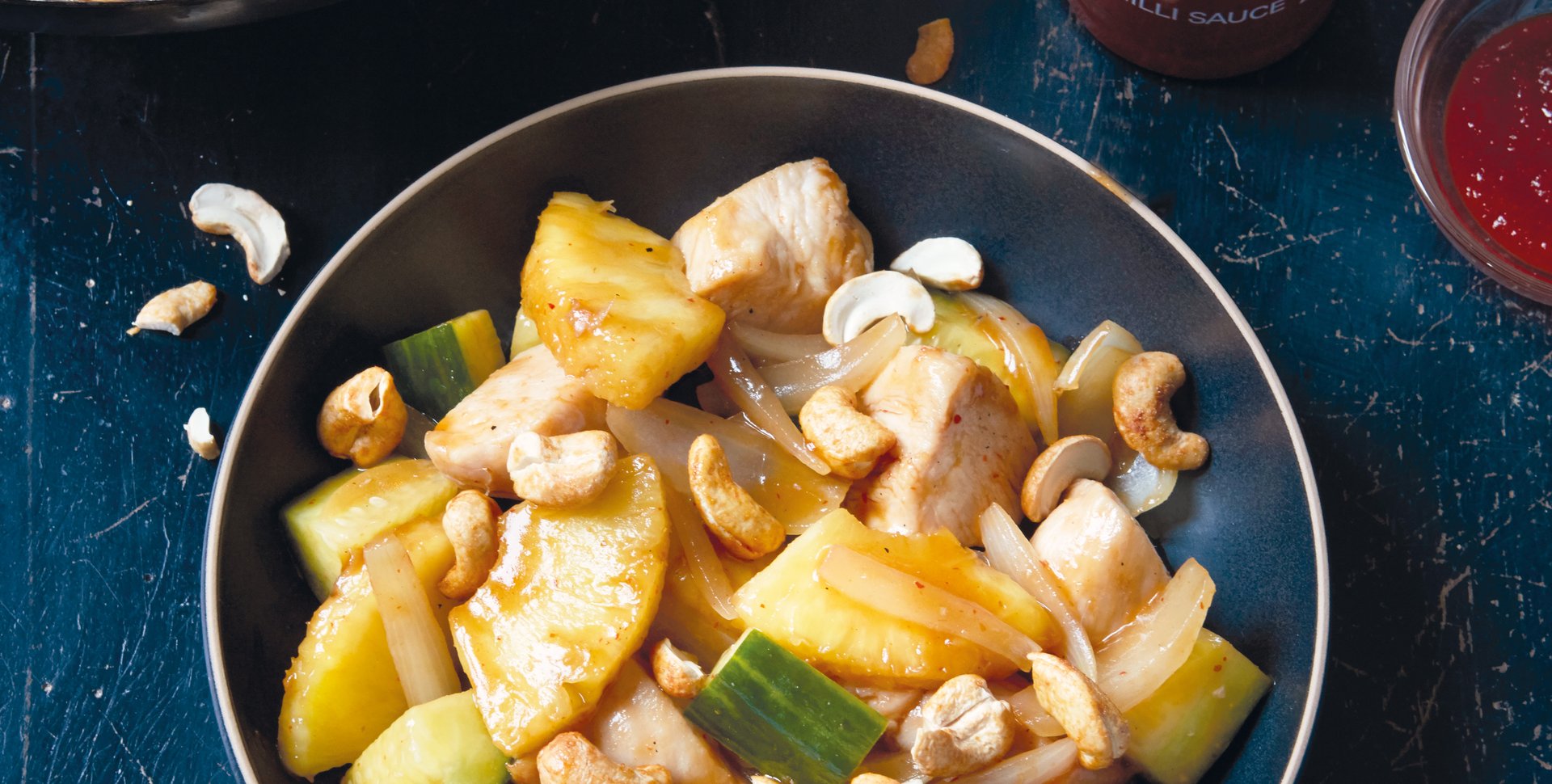 Chicken with Honey and Sriracha
Ingredients
500 grams chicken breast, cut into cubes
½ cucumber, cut into 3 cm pieces
½ pineapple, cut into equal pieces
1 small onion, cut into 8 wedges
1 generous tablespoon of honey
3 tablespoons soy sauce
1 to 2 tablespoons of Go-Tan Sriracha, depending on the desired spiciness
The juice and zest of lemon
50 g cashew nuts
1 tablespoon cornstarch
4 tablespoons Go-Tan Wok oil
Preperation
Mix the honey, soy sauce, Sriracha and lemon zest and juice in a bowl.
Dilute the cornstarch in 50 ml of water. Heat a wok or frying pan, put the wok oil in the pan and then fry the pieces of chicken breast. When the chicken turns golden brown, add the onion. Stir the onion and chicken together, pour in the sauce and bring to a boil. Stir the cornmeal paste one more time and pour it little by little into the wok until the sauce has the desired thickness. Do not pour the whole paste through the sauce at once. Stir the sauce well and add the cucumber and pineapple. Let the sauce cook for another 2 minutes. Taste and add additional spices if necessary.
Remove the pan from the heat and sprinkle the sauce with cashew nuts.
Serve with white rice.