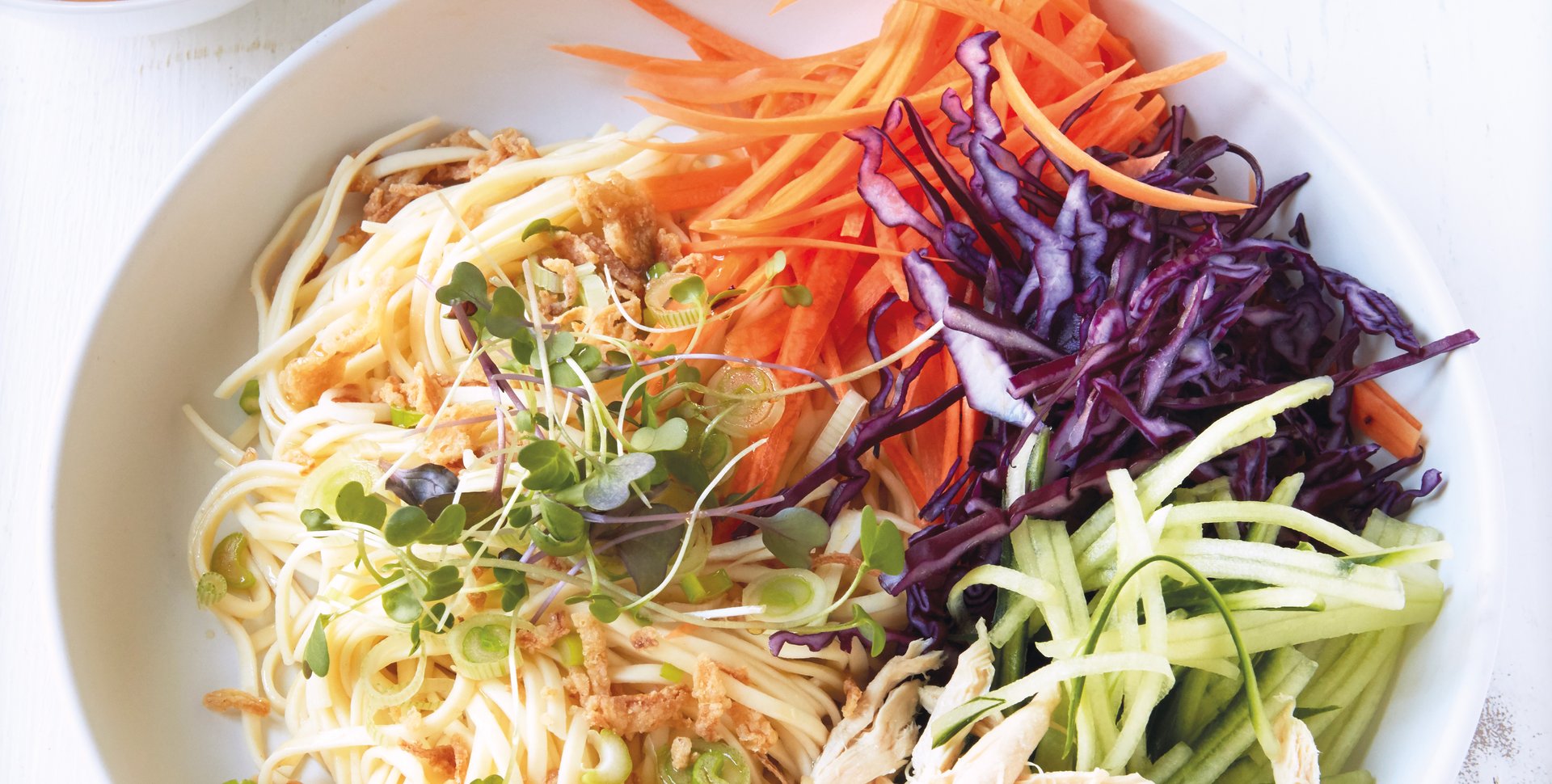 Noodle salad with peanut sauce
Ingredients
250 grams of Go-Tan Mie Noodles
¼ red cabbage, cut into strips
2 carrots, grated
½ cucumber, cut into sticks
3 spring onions, finely chopped
¼ chicken, poached or chicken breast, cooked in water
1 cup of sprouts
2 tablespoons fried onions
For the sauce
2 large tablespoons of peanut butter
4 tablespoons sweet soy sauce
4 tablespoons Go-Tan Sweet Chili Sauce
1 lemon
splash of water
Preperation
Wash and cut all vegetables.
Cut the chicken into strips.
Prepare the Mie Noodles according to the instructions on the package. After draining, rinse them with cold water to prevent them from sticking and drain well.
Mix all the sauce ingredients together well. Add a little water to thin the sauce and heat over low heat. stir regularly.
When the Mie Noodles have drained well, stir them through the raw vegetables. Add the fried onions and the chicken and then pour the sauce over it.