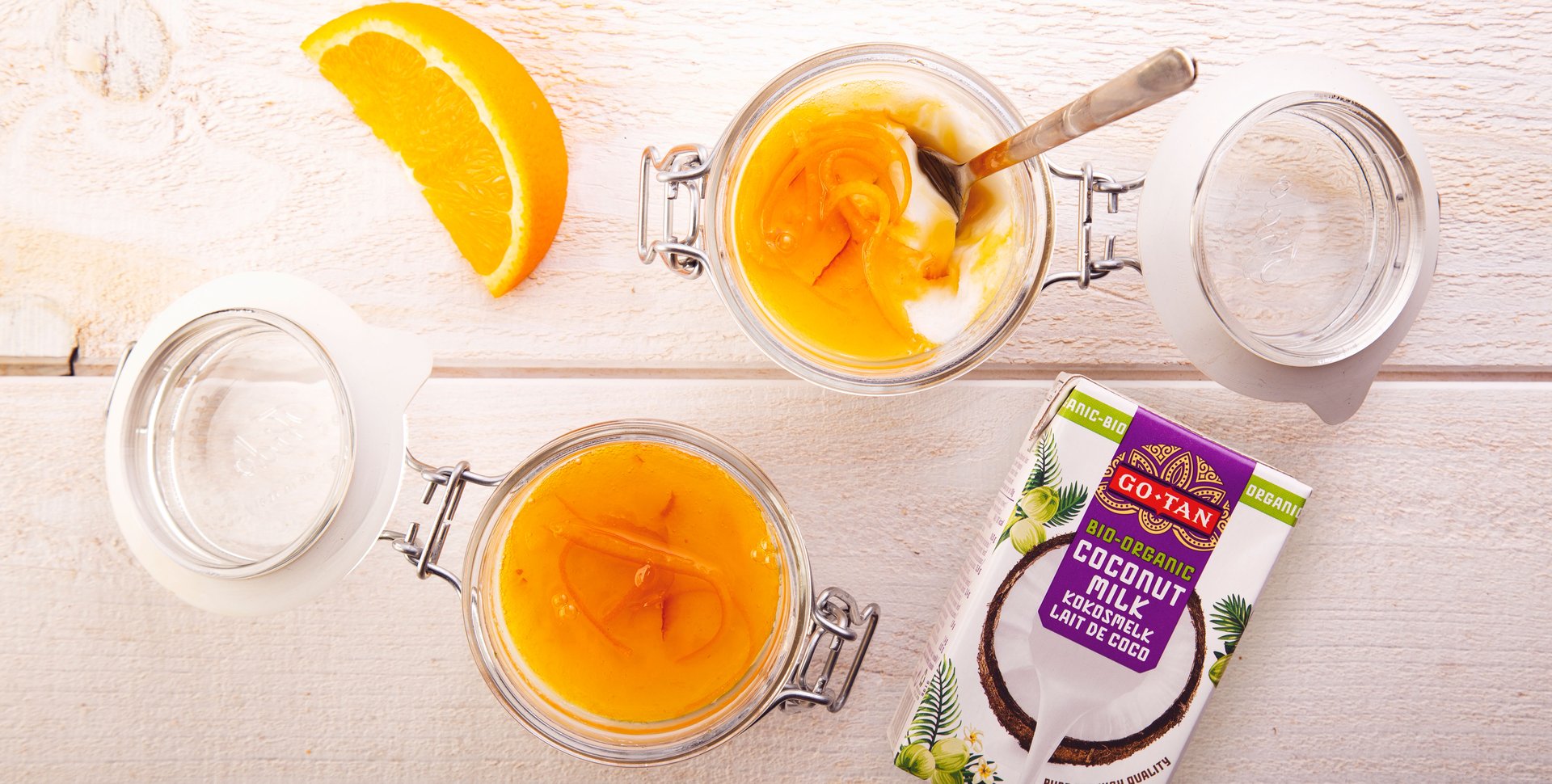 Coconut Pannacotta with orange sauce
Ingredients
1 packet of Go-Tan coconut milk Bio-Organic (250 ml)
1 sachet vanilla sugar
100 grams granulated sugar
4 leaves of gelatin
2 hand oranges
Preperation
Soak the gelatin leaves in cold water for about 10 minutes until soft.
In a pan, heat the coconut milk, vanilla sugar and half of the granulated sugar. Let it all gently infuse, but make sure that the whole thing does not come to a boil.
Stir the mixture well so that the sugar is well dissolved.
Let the mixture cool to room temperature and add the gelatin leaves.
Stir the mixture well until the leaves are dissolved and divide over 4 – 6 jars or dishes.
Let it stiffen in the refrigerator for at least 3 hours.
Press the two hand oranges and heat the orange juice with the remaining granulated sugar.
Serve the pannacotta with the orange sauce.