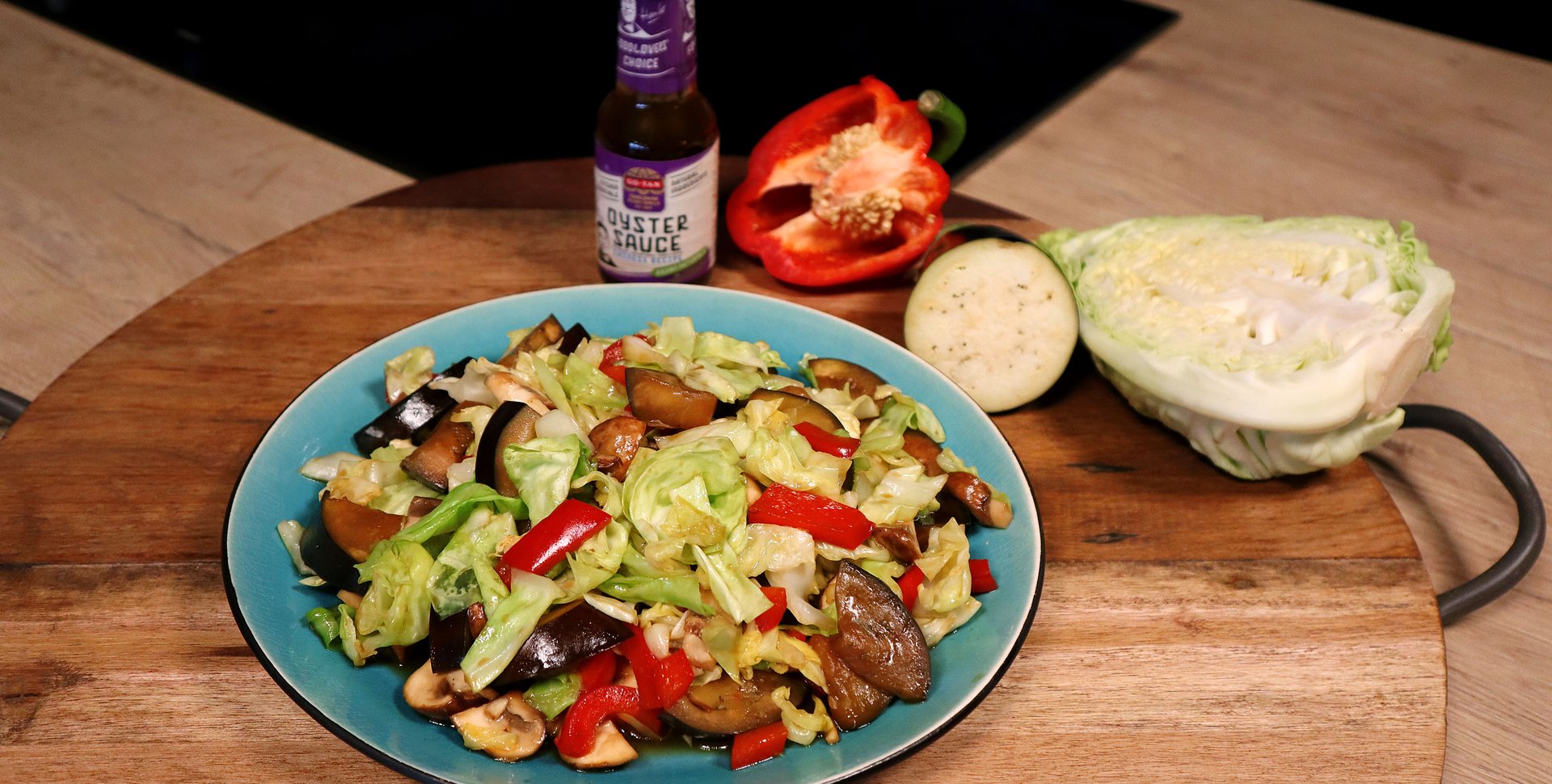 Stir-fried vegetables in oyster sauce
Ingrediënten
1/3 pointed cabbage, in strips
1 bell pepper, in strips
1/2 small eggplant, diced
125gr mushrooms, sliced
3 tbsp Go-Tan Oyster Sauce
Little splash of oil
Bereiding
Take a wok pan without oil and roast the aubergine, mushrooms and bell pepper in the pan until the vegetables have a nice brown edge.
Pour a dash of oil into the wok. Add the white cabbage and stir fry for 1 minute.
Add the oyster sauce and heat through for another half minute.