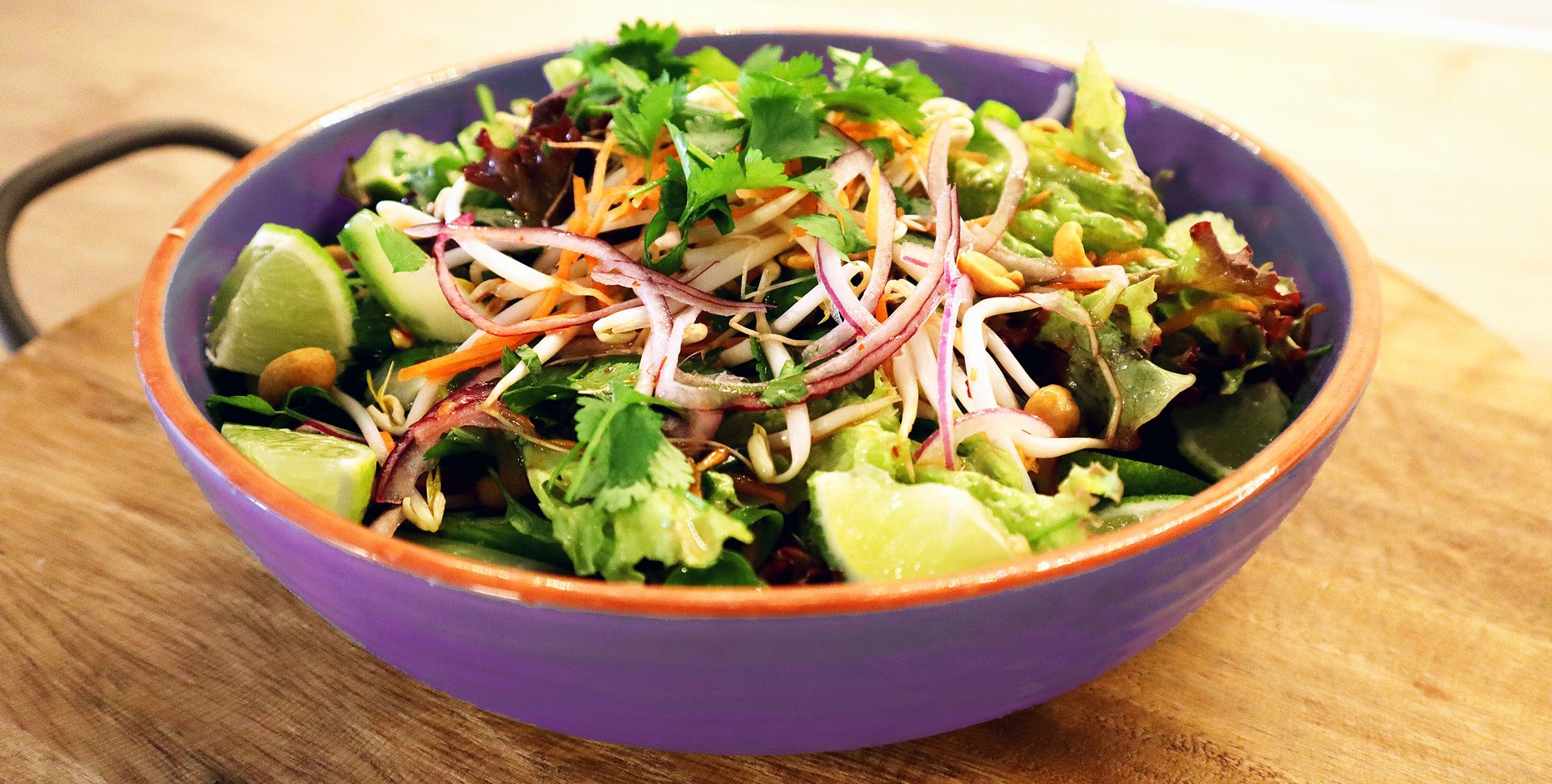 Ingredients
For the salad
100 g Go-Tan Vermicelli Soo-oen
75 g mixed salad
1 carrot, cut into thin strips
0.5 red onion, finely chopped
1/3 of a cucumber, cut into thin strips
1 spring onion, cut into thin rings
Bean sprouts, briefly rinsed with hot water
Handful of peanuts
1-2 mint leaves, finely chopped
Handful of coriander leaves to taste
Optional grilled chicken pieces, boiled or grilled shrimp, fried pieces of tofu

For the dressing
3 tbsp Sweet Chilli Sauce
1 tbsp fish sauce
1 tsp chopped garlic
Juice of half a lemon
2 tablespoons water
Preperation
For the dressing, add the Sweet Chilli Sauce, the fish sauce, the minced garlic, the water and the juice of half a lime in a bowl. Stir well.
Cook the Vermicelli (Soe-Oen) as indicated on the package. Drain and rinse with cold water, and set aside.
Divide the noodles and lettuce in a bowl. Place the carrot, bean sprouts, cucumber and spring onion and red onion on top.
Add the dressing to the salad and then garnish with coriander leaves, mint and peanuts. Optionally add the chicken, shrimp or tofu for a real meal salad.
Stir the salad well so that the dressing is well absorbed.