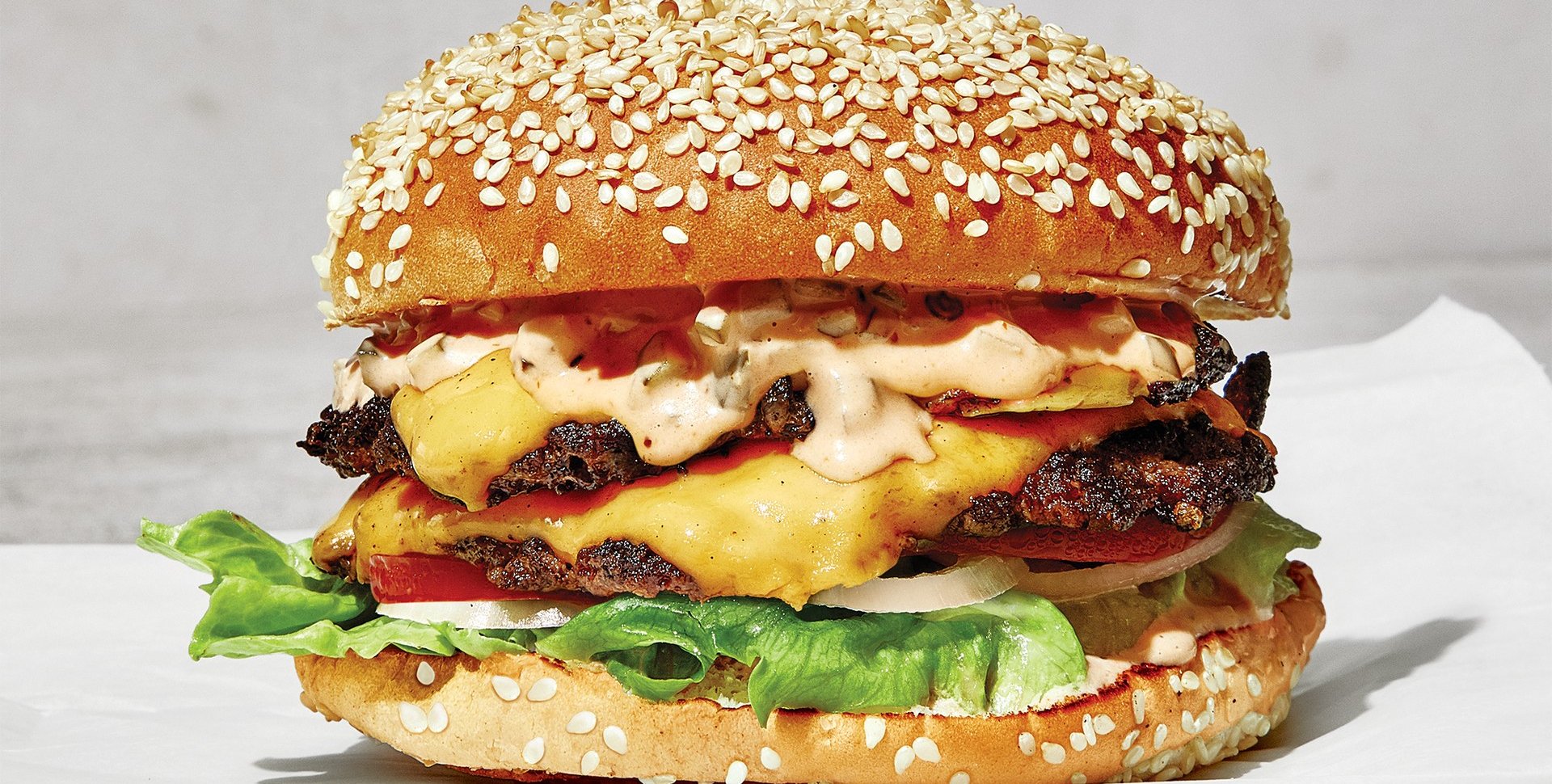 Ingredients
400g ground beef
GO-TAN Sriracha Sauce
1 chopped onion
6 burger buns
Sliced ​​cheddar
1 tomato
A few salad leaves
Mayonnaise
Preperation
Add 2 tbsp of GO-TAN Sriracha sauce to 400g of ground beef, then form steaks.
Cook the steaks, along with a sliced ​​onion.
Toast the buns, then brush them with a mayo-sriracha mixture.
Place a slice of cheese on the steaks so that it melts slightly, and place it on the buns.
Add the onions, a slice of tomato, and the salad.